About Me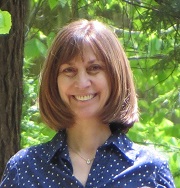 I began my professional career as a teacher (piano/music). My career path led me to the field of personnel recruiting where I soon opened my own successful firm in mid-town Manhattan. This kept me busy and away from the piano. After a hiatus of several years, I took up the piano again and joined a chamber music group. One morning, several months into my practicing routine, I woke up with incredible pain running from my neck down my arm. I learned that I had pinched a nerve in my cervical spine. I worked to heal myself with a chiropractor, initially. I also decided to take lessons in Alexander Technique (AT), since I had heard how beneficial it was for pain issues.


Happily, AT worked for me. AT taught me to be aware. I learned to notice how I moved, to stop moving "unconsciously," and to make conscious choices to move in ways that gave my joints, muscles and skeleton more space (and less compression).
AT taught me to be "poised for movement!"


I am a graduate of The American Center for Alexander Technique (ACAT), which is America's oldest AT school. My certification as an AT teacher, along with my professional background as a business owner and music teacher, affords me the well-rounded experience to guide students as they too discover the treasures that the study of Alexander Technique presents.

AT gives you tools that help you navigate the Ins (body, mind) and Outs (world) of living
Alexander Technique truly is a unique technique!
(Learn more about the ins and outs of AT)
home
about me
discovery & benefits
lessons
ins and outs of AT
testimonials
doris may
alexander technique
nationally certified teacher

NYC midtown studio
info@poisedformovement.com
212.532.4377 / 917.797.1596

www.poisedformovement.com